Welcome!
I'm Sue and welcome to my website.
I'm a menstrual cycle consultant, yoga teacher and author of Yoga and the Menstrual Cycle – Live in Harmony with your Natural Rhythm. I struggled with my cycle for 30 years until I found that living in sync with my natural cyclical changes and the optimal type of yoga at the appropriate time eliminated my period pain and premenstrual syndrome. To my surprise I also discovered benefits to having a cycle that I never knew existed, like times when I am full of creativity, which I now capitalise on. I love to share this powerful approach with women through my book, workshops, blog and social media.
You're warmly invited to join me at my workshops coming up in Windsor in February, Essex in March and Suffolk in June and October. If you can't get to any of those then come to the online summit in March: Reclaim and Master your Energy, where I'll be talking about how life and yoga in sync with your cycle can give you more energy and vitality.
Enjoy my website and do get in touch if you'd like to know more.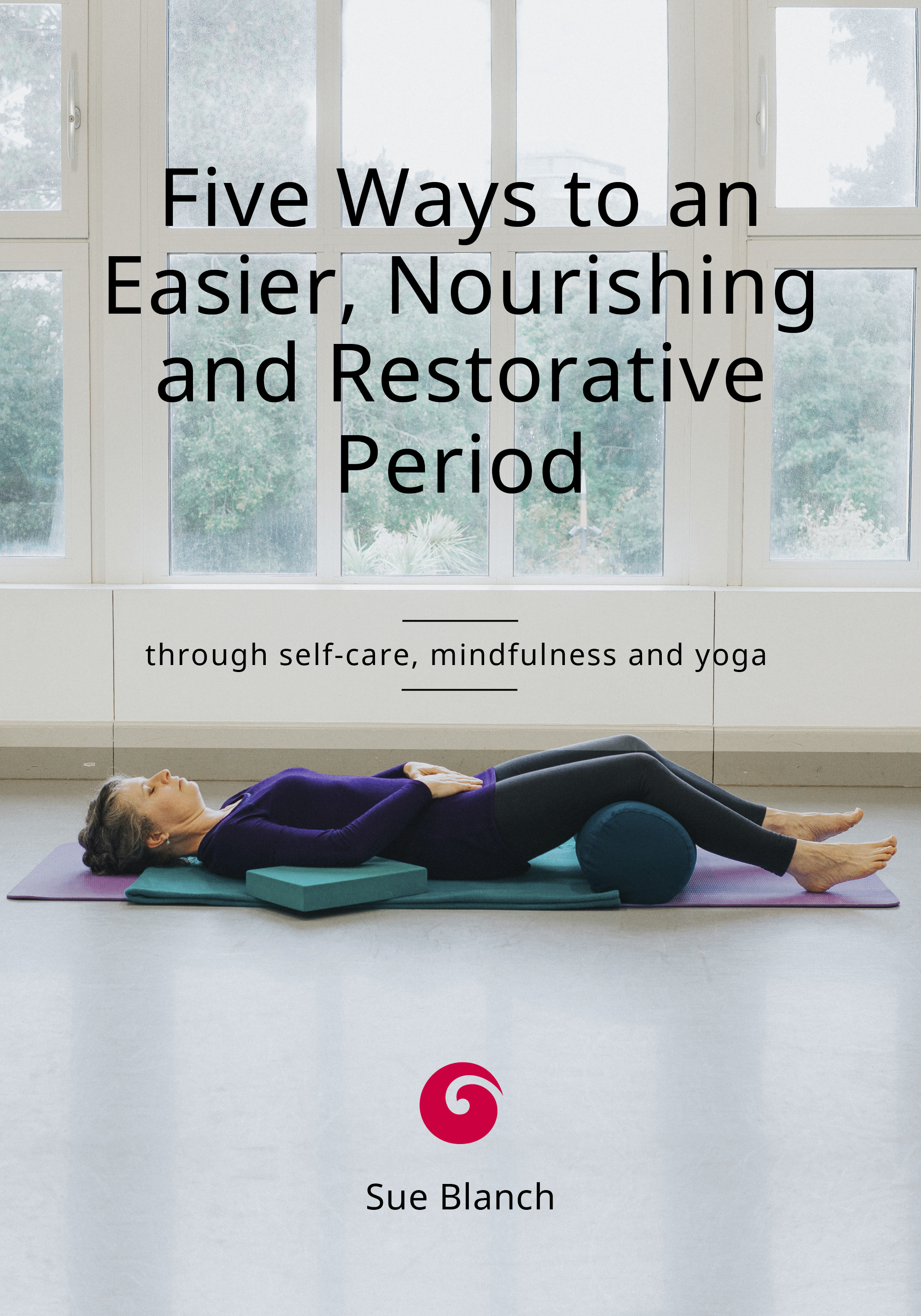 Free eBook
Receive a FREE download of my eBook: Five Ways to an Easier, Nourishing and Restorative Period – through self-care, mindfulness and yoga. Scroll down to receive your free eBook.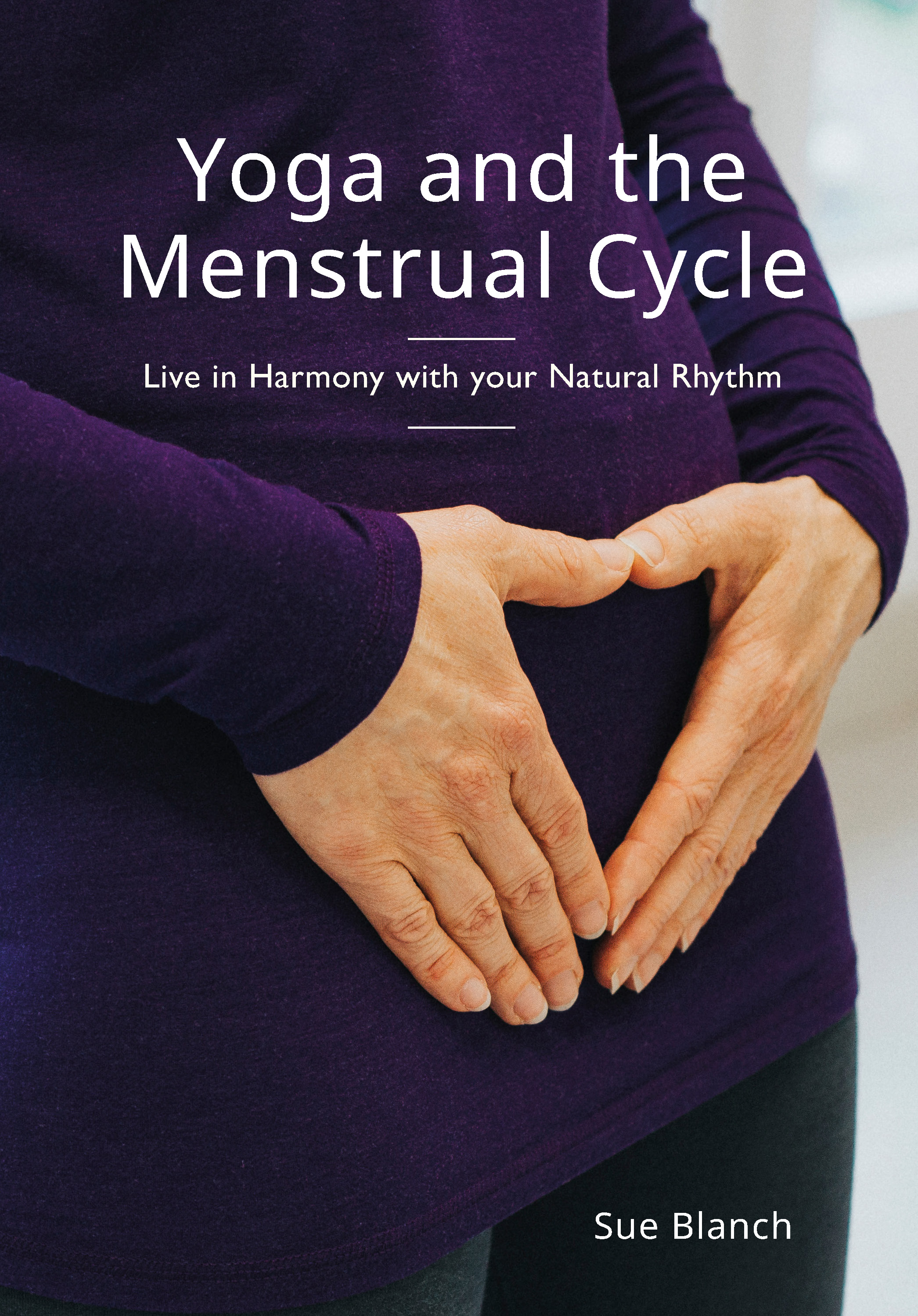 Book
My new book Yoga and the Menstrual Cycle – Live in Harmony with your Natural Rhythm has just been published. It will enable you to bring health, well-being, nurture and vitality into your life by living in sync with your cycle and practising yoga that supports you through its highs and lows.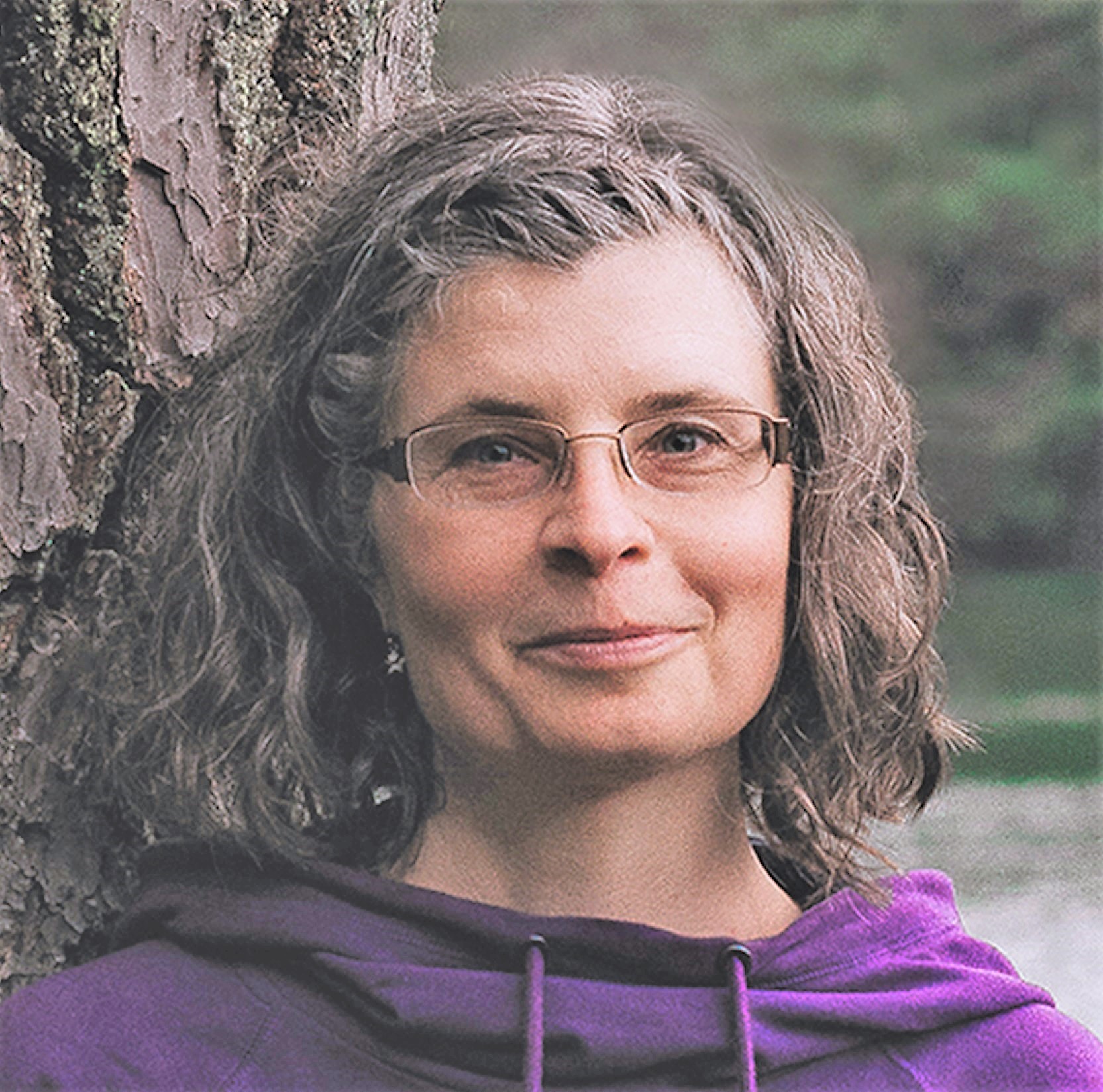 Workshops & Talks
Teaching women about their cycles is one of my favourite things! Come and discover how your cycle really affects you and how to tap into its benefits so you can be at your maximum health and well-being. I talk to workplaces and communities as well as leading workshops with yoga in sync with your menstrual cycle to nourish and revitalise you.
Five Ways to an Easier, Nourishing and Restorative Period – through self-care, mindfulness and yoga
Maybe your periods are difficult for you: painful, heavy, draining? Or maybe your periods are not troublesome at all but you like the idea of having a nourishing and restorative time? In my eBook you will:
Find out how I cured the period pain that troubled me for 30 years
Discover your period is more important that you might think and the benefits of living in sync with it
Come away with practical and realistic tips for how to make your period easier, nourishing and restorative
Enjoy 3 simple and gentle yoga practices to soothe and nurture you – including step-by-step instructions with photos.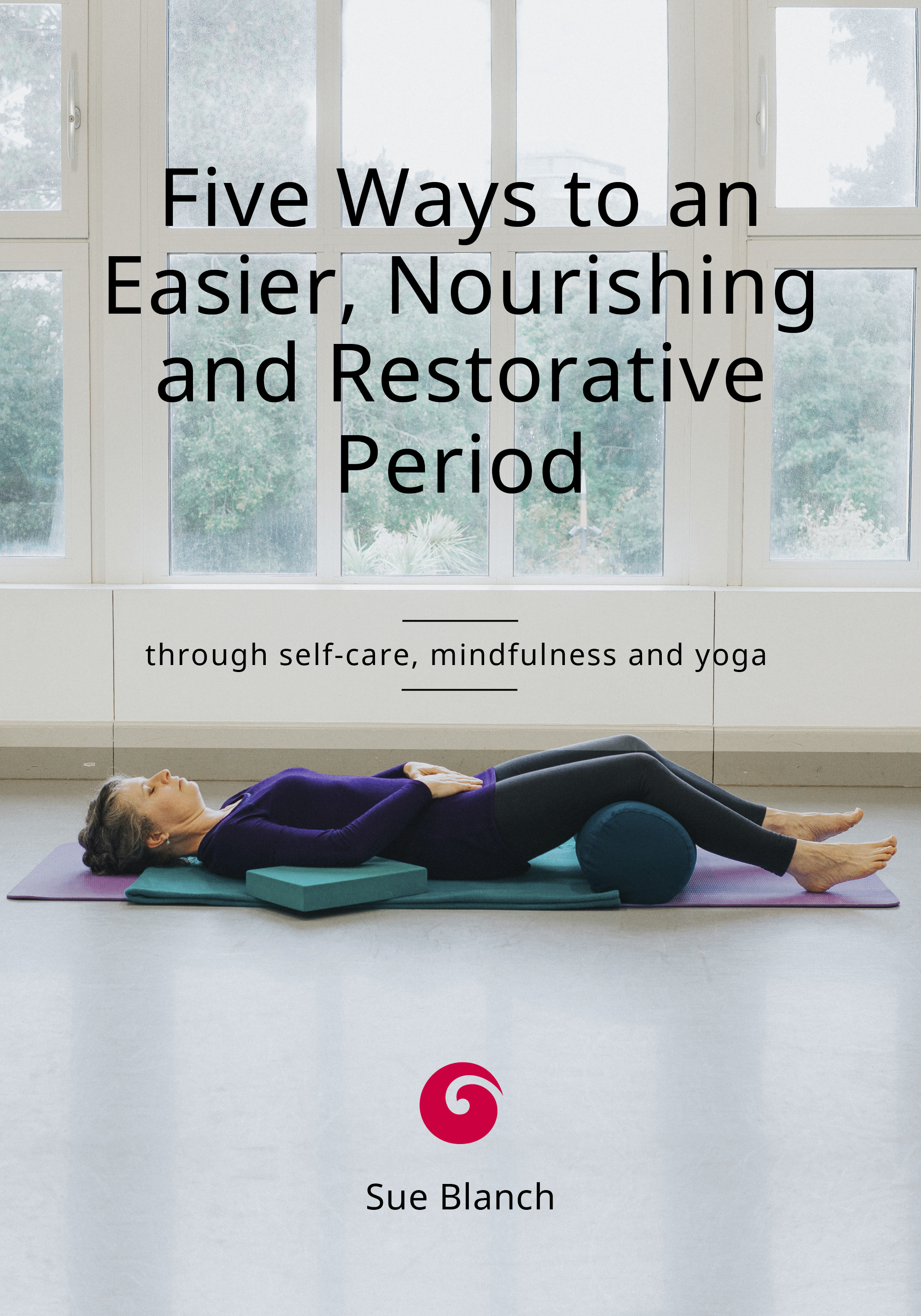 To receive your FREE eBook:

1. Enter your name and email address in the boxes below, click the button (Yes I'd like my free ebook Download free eBook and to join the mailing list) and click on the Subscribe box.
2. You'll then get the page to confirm you are not a robot.
3. Then you'll see the page "Thanks for requesting your free eBook and joining the emailing list". This gives you the link to yogaandthemenstrualcycle.com and instructions to download your eBook.
4. Any problems then please contact me.
You will be added to my emailing list to receive news, inspiration and offers – usually a monthly newsletter with occasional special newsletters. You can unsubscribe at any time by clicking the link at the bottom of my Mailchimp emails. Full details of what I do with your email address are here: https://yogaandthemenstrualcycle.com/terms-service-privacy-policy/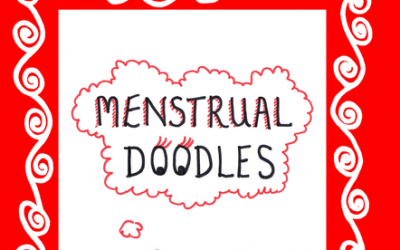 The best things come in small packages Menstrual Doodles is a fabulous little book. Little it may be, but it is rich in practical information. Written in a light and humorous style, it brings on a wry smile and even made me laugh out loud a couple of times! It...
read more