Website Closing Down Sale
This is your last chance to buy Yoga and the Menstrual Cycle – Live in Harmony with Your Natural Rhythm in paperback. I have no plans to ever reprint it. The ebook will still be available on Amazon.
25% off: £15 instead of £20 + P&P
There's only a few copies left so the sale will end as soon as they have been sold – at the latest on 20 March 2023 (midnight UK time).
It's also your last chance to read my blogs and download my free ebook: Five Ways to an Easier, Nourishing and Restorative Period.
This website and email address will be closing on Monday 20 March 2023.
If you have any queries please contact me  before 20 March 2023.
A big thank you
A big thank you if you've bought my book. I really appreciate that you are open to using yoga to help with period pain, PMS and other menstrual cycle problems and/or to living your life in sync with the natural rhythms of your body, mind and heart.  Thank you for supporting me and my work.  The approach to yoga and life that I share with you changed my life so I hope it helped you too.
Your free gifts of a guided relaxation and guided meditation are moving to Soundcloud and I will be emailing all my customers with the private link.
If you enjoyed my book please leave a review here.
Thank you also to those who came to my workshops and everyone who encouraged me along the way.

You're in the right place if you'd like more vitality, balance and nurture in your life.
Do you struggle with period pain and premenstrual syndrome (PMS)? Did you know that the right kind of yoga at the right time can help relieve them and make that time of the month much easier?
Or maybe your periods are totally fine, but you're often stressed, exhausted and feel like you're swimming against the tide? You can recharge your batteries and have more energy by making small tweaks to how you live your life. Living in sync with the natural changes you go through during your menstrual cycle, instead of ignoring or over-riding them, can give you more vitality and nurture.
Perhaps you already practice yoga and would like to gain greater benefits from it by discovering different yoga sequences that match the ebbs and flows of how you change physically, mentally and emotionally as your hormones shift.
Maybe you are a yoga teacher and want to improve your teaching through professional development to understand more about the crucial connections between yoga and the menstrual cycle.
Here you can discover more about my book Yoga and the Menstrual Cycle – Live in Harmony with your Natural Rhythm  or download my free eBook Five Ways to an Easier, Nourishing and Restorative Period (scroll down). You can also find out more about this life-changing approach in my blog.  Follow me on Instagram and Facebook. Do get in touch if you have any queries.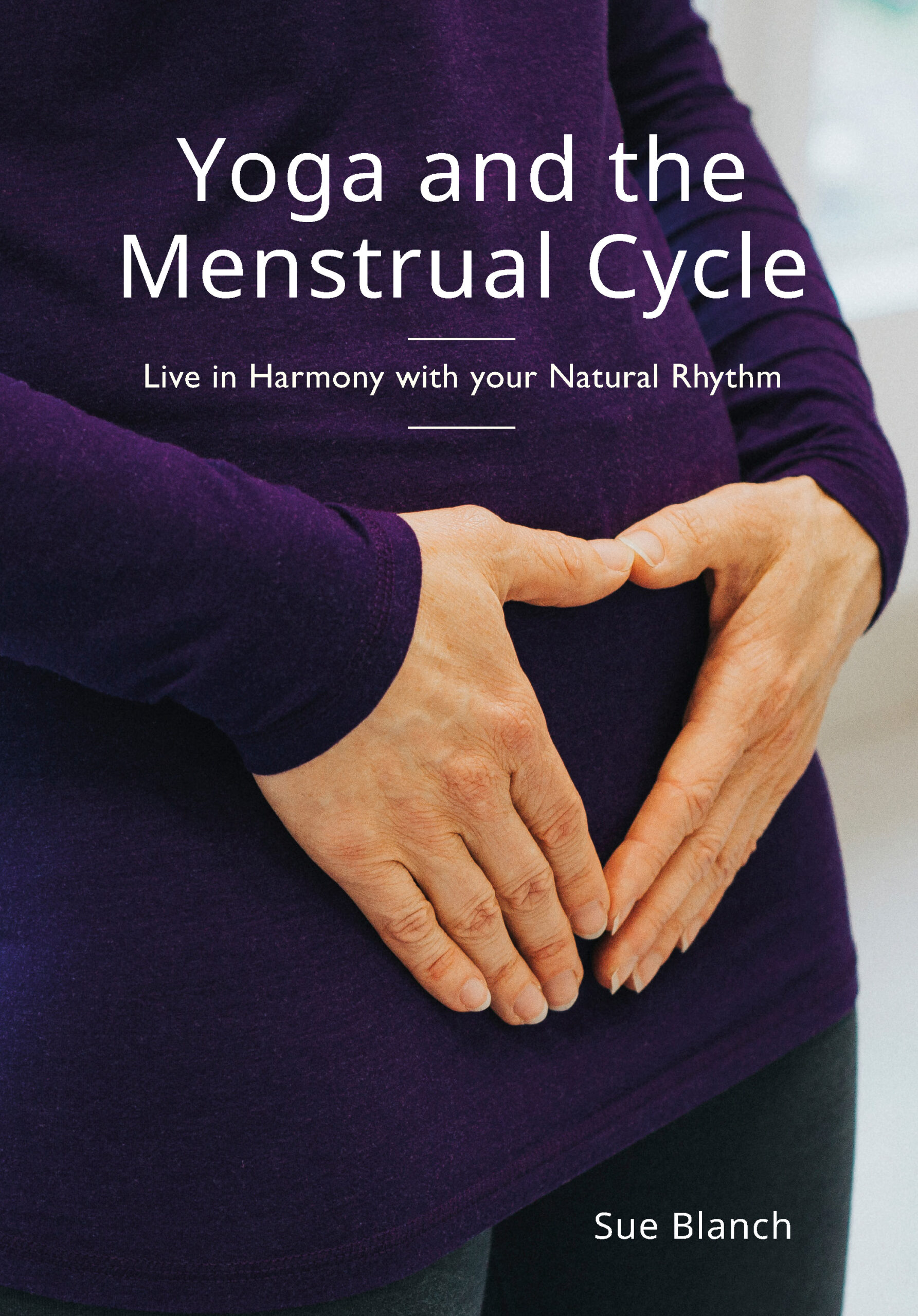 Book
Yoga and the Menstrual Cycle – Live in Harmony with your Natural Rhythm is a complete practical guide to how your cycle really affects you. It enables you to be at your optimum health and wellbeing by living in sync with your natural changes.
If you struggle with periods and premenstrual syndrome (PMS), you'll find simple lifestyle tips as well as yoga to help ease these times of the month.
If you want less stress and tiredness, you'll discover practical and small-but-significant changes to how you live your life. So that you know the best times to be out in the world and when to chill out. You'll be able to do simple yoga that will give you more energy and balance – and that will nurture you when you need it most.
 If you already practice or teach yoga, you'll learn which yoga practices to avoid, when and why. You'll also find out how to adapt your practice to honour the ebbs and flows of the menstrual cycle. This stops us from getting worn out and depleted. It also taps into the deeper benefits our cycle naturally gives us – if we allow ourselves to practice appropriately at the crucial times.
There are 7 yoga sequences with clear step-by-step instructions and photos. They've been specially created to give women what they need at the different times of the cycle. This yoga is simple and do-able by most people – you don't need to be super-fit or flexible. And it only takes a few minutes – it's not as long as a class, because most of us don't have that much time.
It's not just a yoga book. There is also information about where our attitudes to our cycle come from and why they're generally not helpful. An easy-to-understand explanation of how our cycle works is given with and common problems are covered. It explains the extent to which hormonal changes affect us physically, mentally and emotionally – much more than we've been led to believe. Plus, you'll learn how to track these shifts and use them to always be at your optimum health and wellbeing.
It's available as a paperback and an eBook. And you'll also receive 3 free recordings and, for every copy sold, I donate to environmental charities to help look after our precious planet.
Free eBook
Maybe your periods are difficult for you: painful, heavy, draining?
Or maybe your periods are not troublesome at all but you like the idea of being nourished and restored?
In my eBook you will:
 Find out how I got rid of the period pain that troubled me for 30 years
Discover your period is more important that you might think and the benefits of going with the flow of it
Come away with practical and realistic tips for how to make your period easier, nourishing and restorative
Enjoy 3 simple and gentle yoga practices to soothe and nurture you – including step-by-step instructions with photos.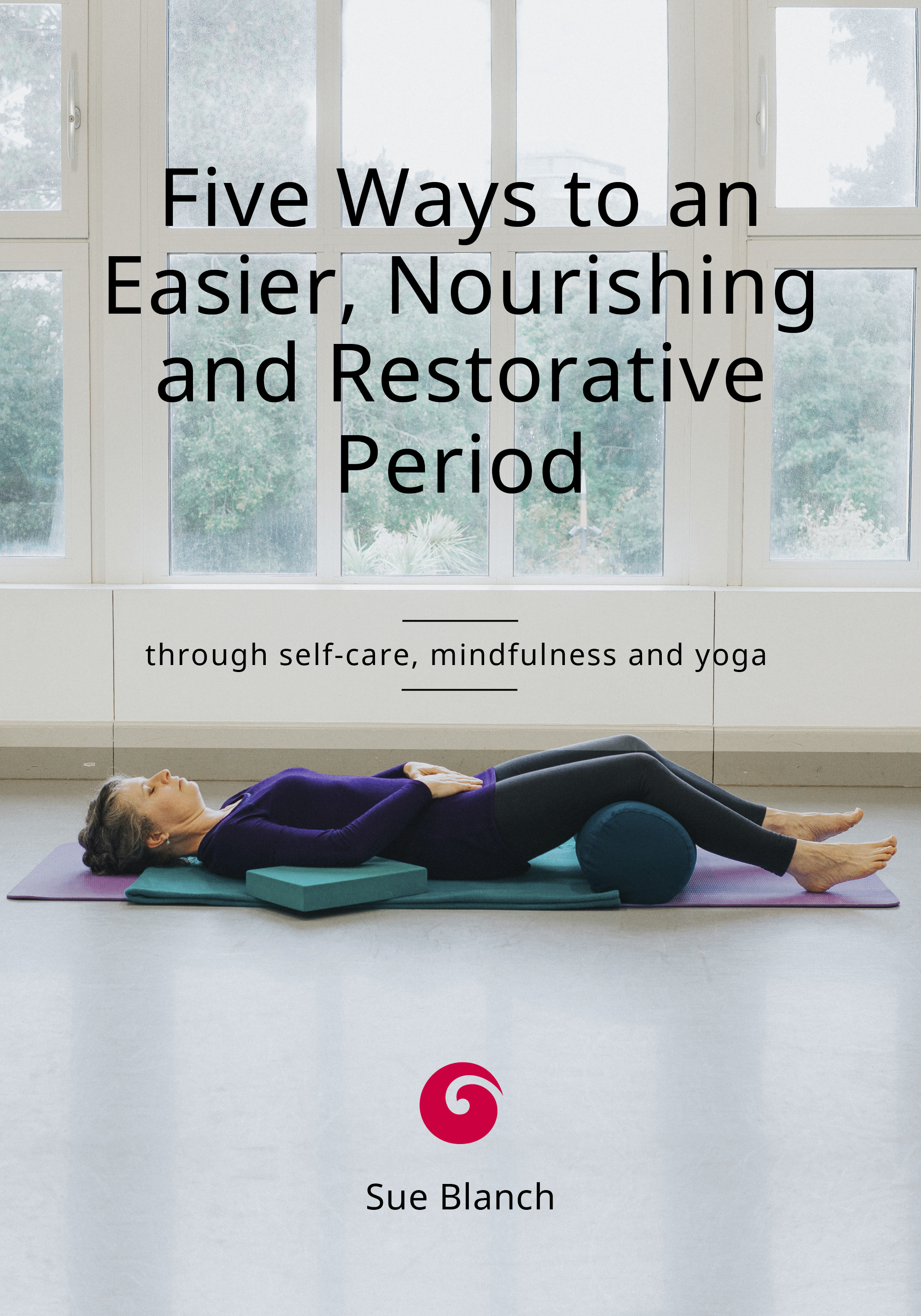 Plus you'll join my mailing list to receive exclusive offers, tips for living in sync with your menstrual cycle, news from me and be notified when I publish a new blog.
You'll receive a maximum of one or two emails a month. You can unsubscribe at any time by clicking the link at the bottom of my Mailchimp emails. Full details of what I do with your email address are here: https://yogaandthemenstrualcycle.com/terms-service-privacy-policy/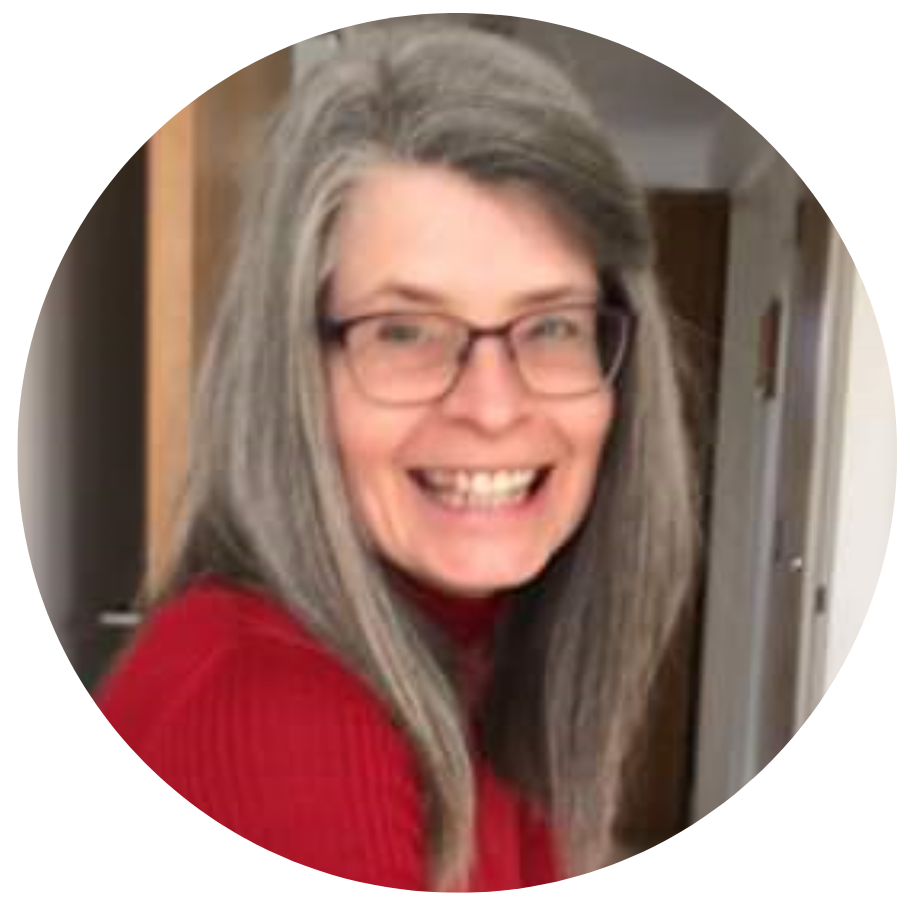 About Sue Blanch
I'm passionate about transforming women's experience of their periods and menstrual cycle so that they no longer suffer with symptoms or grapple with the constant changes our hormones put us through.
I struggled with period pain and premenstrual syndrome (PMS) for 30 years. I finally worked out that by tuning into my cyclical changes and doing the right kind of yoga at the right time I suffered no more.
My period pain and premenstrual syndrome (PMS) went away and now only come back if I'm not taking proper care of myself.
To my surprise, I also discovered benefits to the menstrual cycle that I never knew existed. Like times when I am full of creativity, which I capitalise on and live my life around. Now I do just 10 minutes of yoga most days and live my life in sync with my cycle.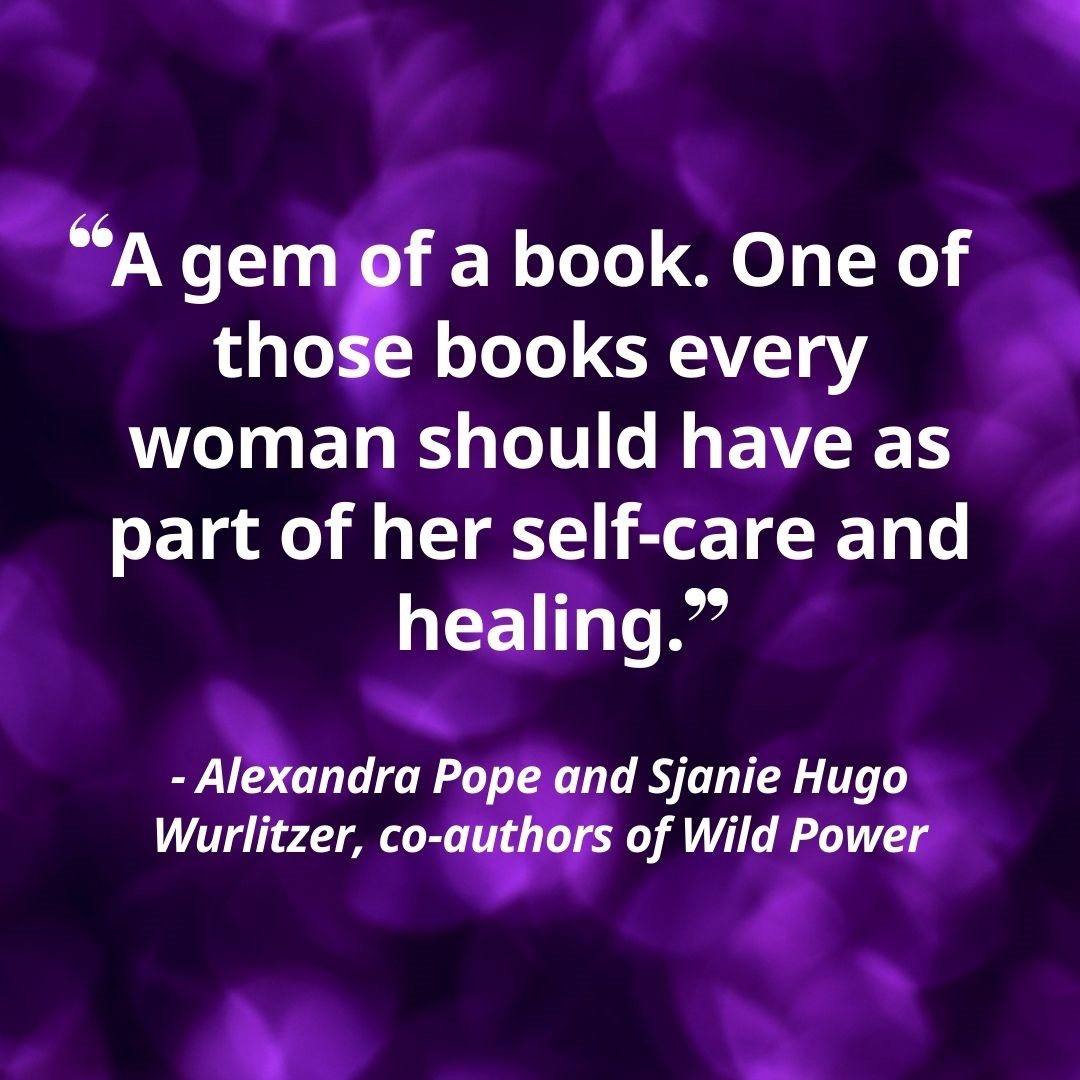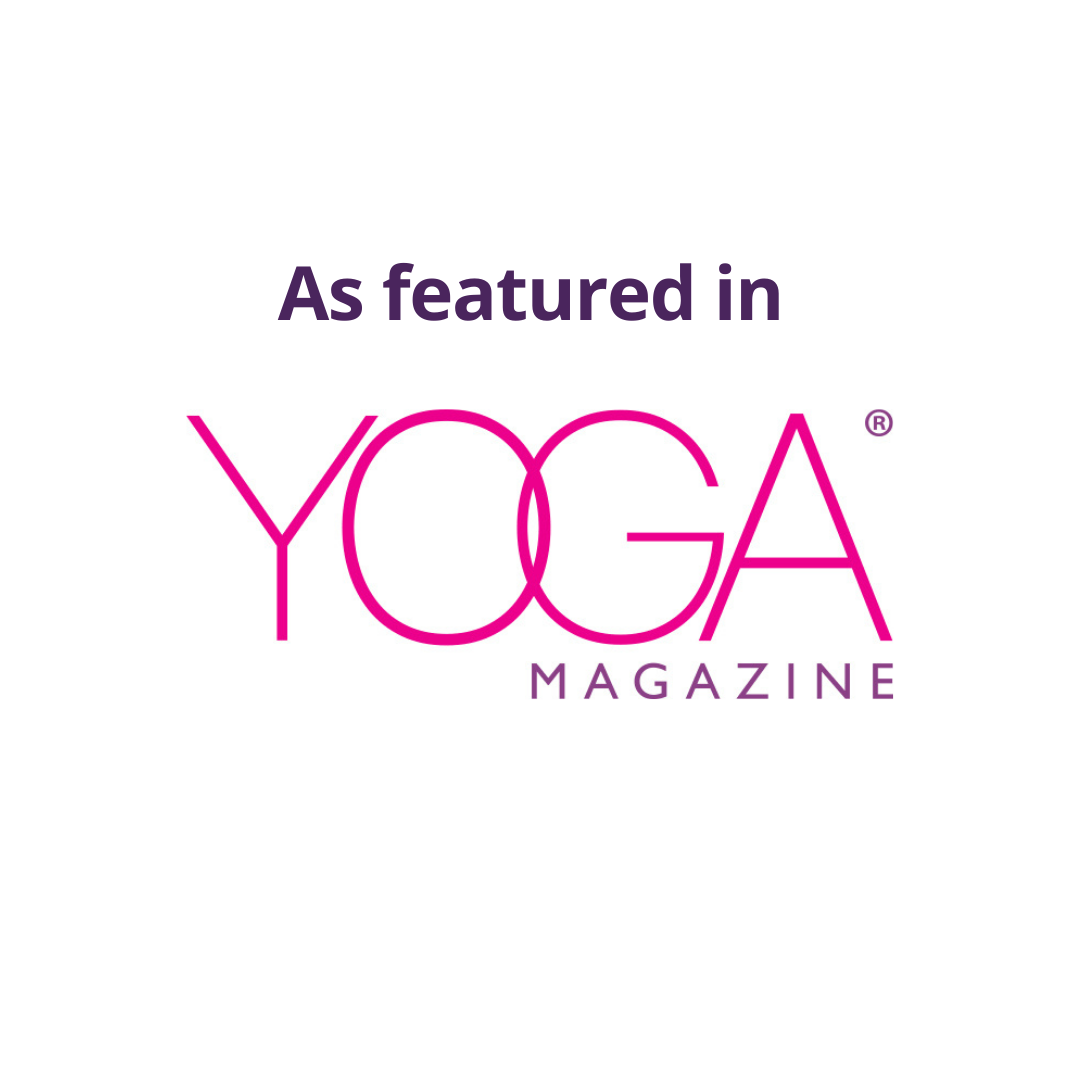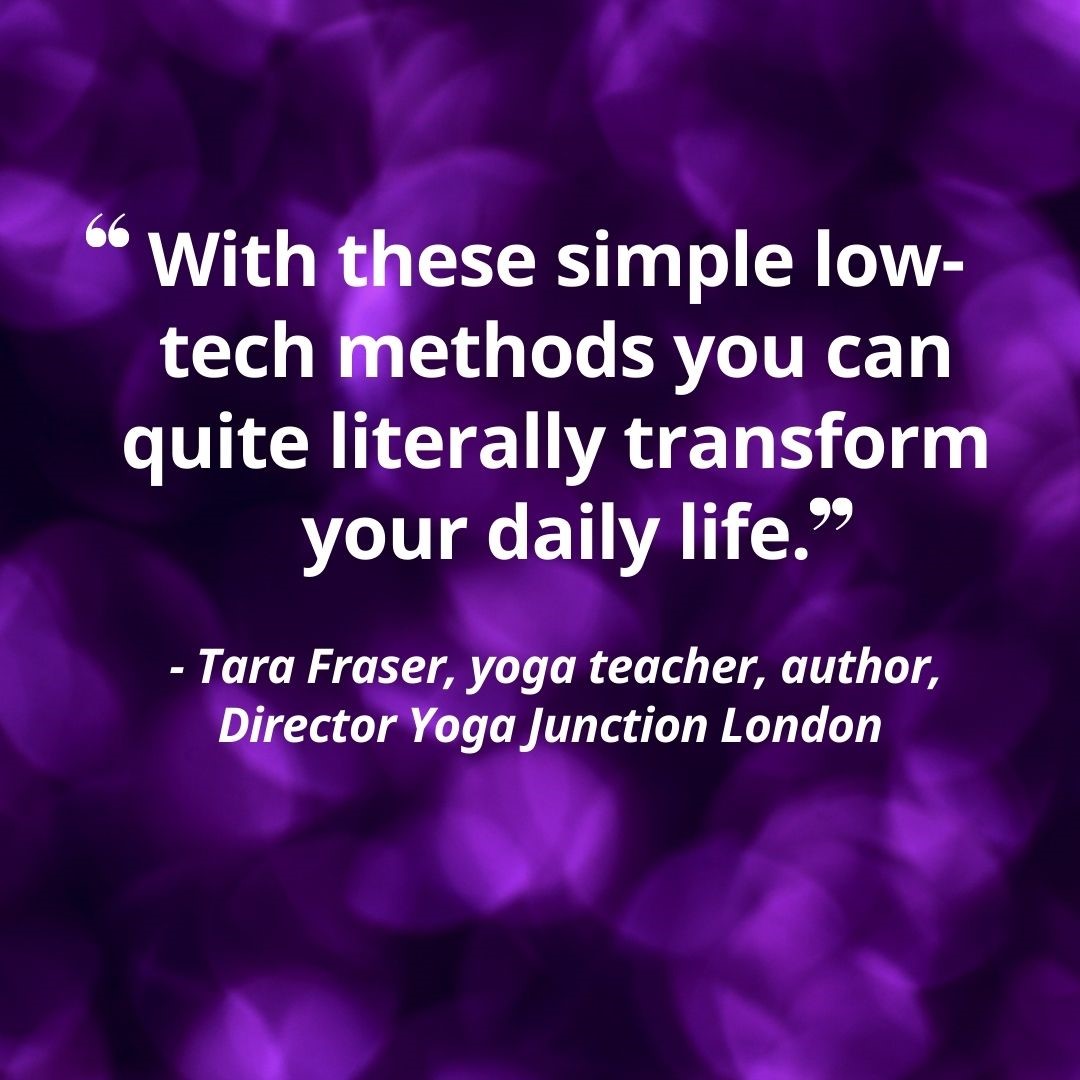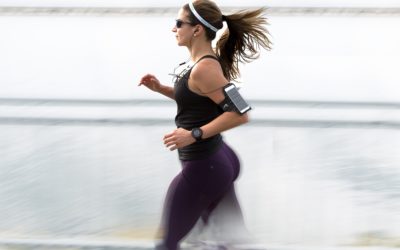 I've just restarted Parkrun after a 7-year absence! Now I'm very conscious of where I am in my menstrual cycle when I run so I know when not to run, when to build-up, when to push it, when to go...
read more