Workshops and talks
Discover how to live in sync with your menstrual cycle and explore yoga to support you through its highs and lows
there's nothing quite as good as learning in person
Maybe your menstrual cycle gives you problems, such as period pain or premenstrual syndrome?
Or maybe your cycle is not troublesome at all, but you'd like to have greater health and well-being so that you can live life to the full?
Would you like to tap into your maximum creativity, talent and efficiency, with less stress and less tiredness?
Join me to find out how.
My workshops and talks are a combination of me explaining how the menstrual cycle really works and how to tap into its benefits. If you're interested in yoga, I teach and simple – but effective – yoga specially designed for different phases of the cycle. There is always time for talking, tea and questions.
I'm now entering perimenopause so am applying my knowledge and expertise to this. I'm feeling equipped to deal with the challenges menopause will no doubt bring. I offer a different perspective to the norm on navigating this life stage.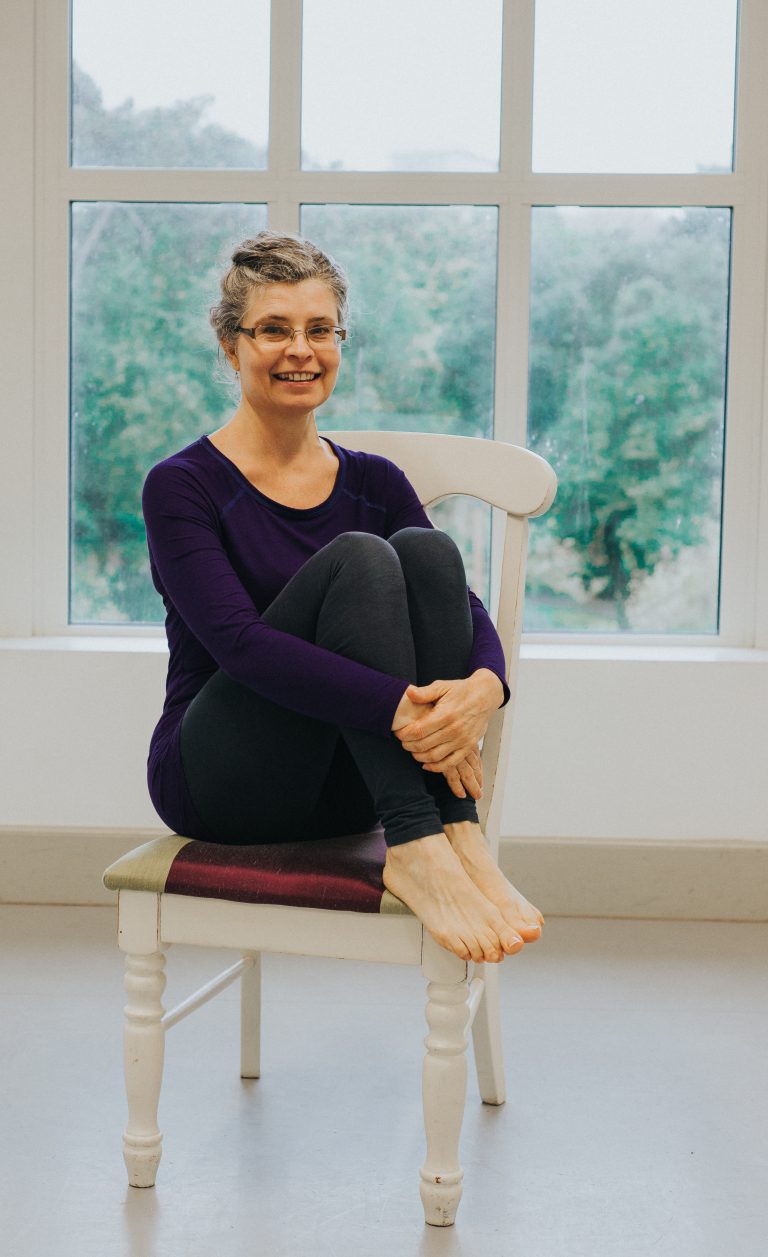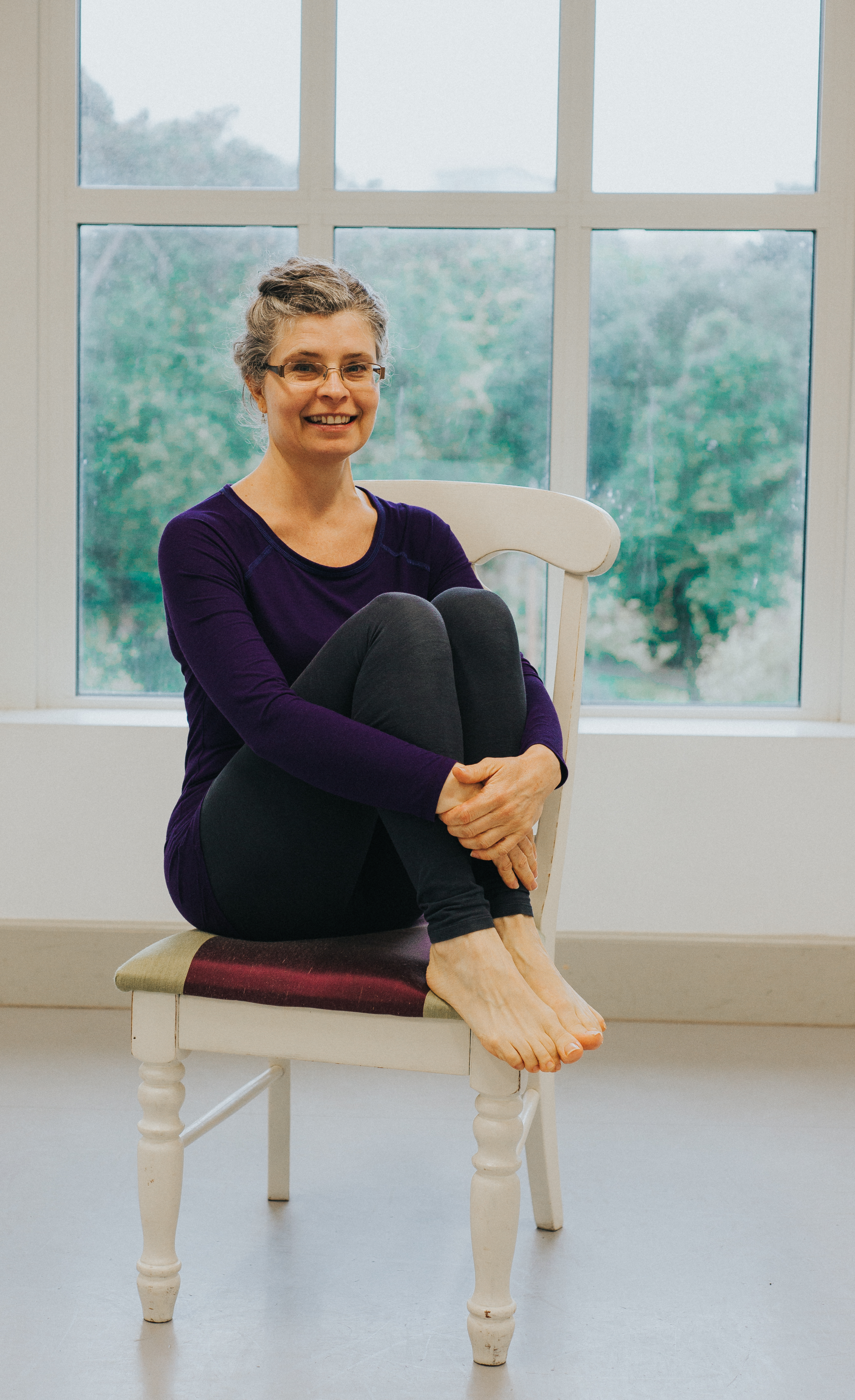 Here's how one of my workshops and talks may help you
Find out how the menstrual cycle really works
We're not generally told the full story of just how much women are affected by their cycle. Knowledge is power and understanding more about how it works will give you greater compassion for yourself and others.
Experience yoga that may help with menstrual cycle problems
Find out how I cured my period pain and PMS with simple, do-able yoga practices.
Discover menstrual cycle awareness
Learn to track how you change physically, mentally, emotionally – and if it interests you, spiritually. Use what you discover to bring your whole life in tune with your natural ebbs and flows.

Practical tips to sync your life with your cycle
Discover small things that can make a big difference to your energy levels, peace of mind and ability to get stuff done.

Enjoy different yoga sequences that sync with your cycle
Enjoy simple and do-able yoga specially designed to match the differing characteristics of the different phases of your cycle. Doing yoga in this way will increase your awareness of yourself and your cycle as well as making your practice optimally effective.
I felt completely refreshed and like a weight had been lifted off my shoulders after having had the space to learn and talk openly about something that is so vital yet so misunderstood."
If you have the chance to attend one of Sue's workshops, please don't miss it and grab such an opportunity with both hands. An eye-opener and life-changing work, thank you Sue for making this so accessible. My PMS and I will be eternally grateful"
Workshops and Talks in 2019
Live in Harmony with your Natural Rhythm – explore your menstrual cycle and navigate the menopause
Sunday 20 October 2019
10am – 4pm
Yoga for Harmony, Windsor, UK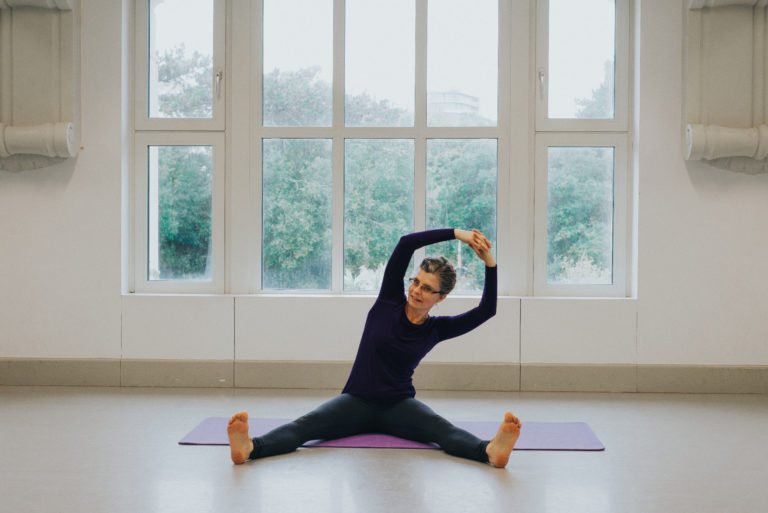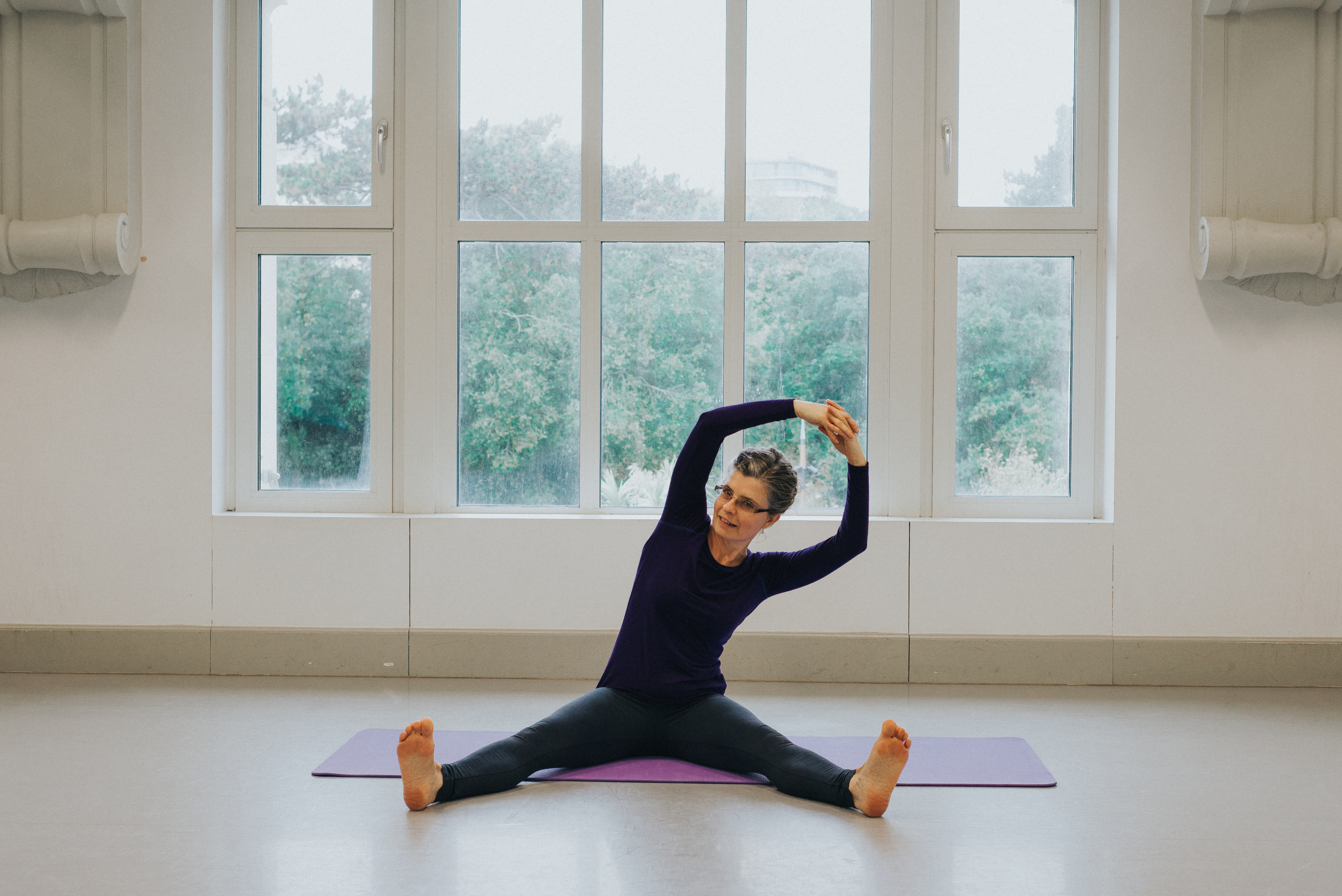 As women we have our own natural rhythms of the menstrual cycle and then the menopause.
Do you follow these rhythms, or do you ignore them?
Would you like to but don't know how?
Living with our natural rhythms, reduces stress and tiredness and brings us energy, focus and balance.
We change physically, mentally and emotionally with our cycle more than we've been taught. If we live our day-to-day lives in sync with these changes then we are more at ease because we're not going against, or ignoring, our flow. We discover we can use our changing nature to our advantage in every part of our lives.
This may be hard to believe if you experience problems with your cycle, such as premenstrual syndrome and period pain – as many of us do. Living in sync with our natural cyclical changes and the right kind of yoga at the right time of our cycle can help enormously.
It's great to see people gradually talking more about the menopause. There's no doubt it can be a challenging time for some women yet much of it is portrayed negatively and options for physical, mental and emotional support are limited.
Discover a different perspective on the perimenopause and menopause that will enable you understand what is going on as well as expand your knowledge of things you can do to support yourself through to a full life after menopause.
Outline programme
Come and join this 1-day workshop to:
Find out
how the menstrual cycle really works and how it influences you
Discover
menstrual cycle awareness and how to use it in your day-to-day life
Enjoy
yoga to support you at different times of the month, including a two different sequences, a cycle awareness meditation and yoga nidra (deep relaxation)
Know how
to deal with the challenges of period time, premenstrual time, perimenopause and menopause and discover benefits to these times, through practical lifestyle and self-care tips.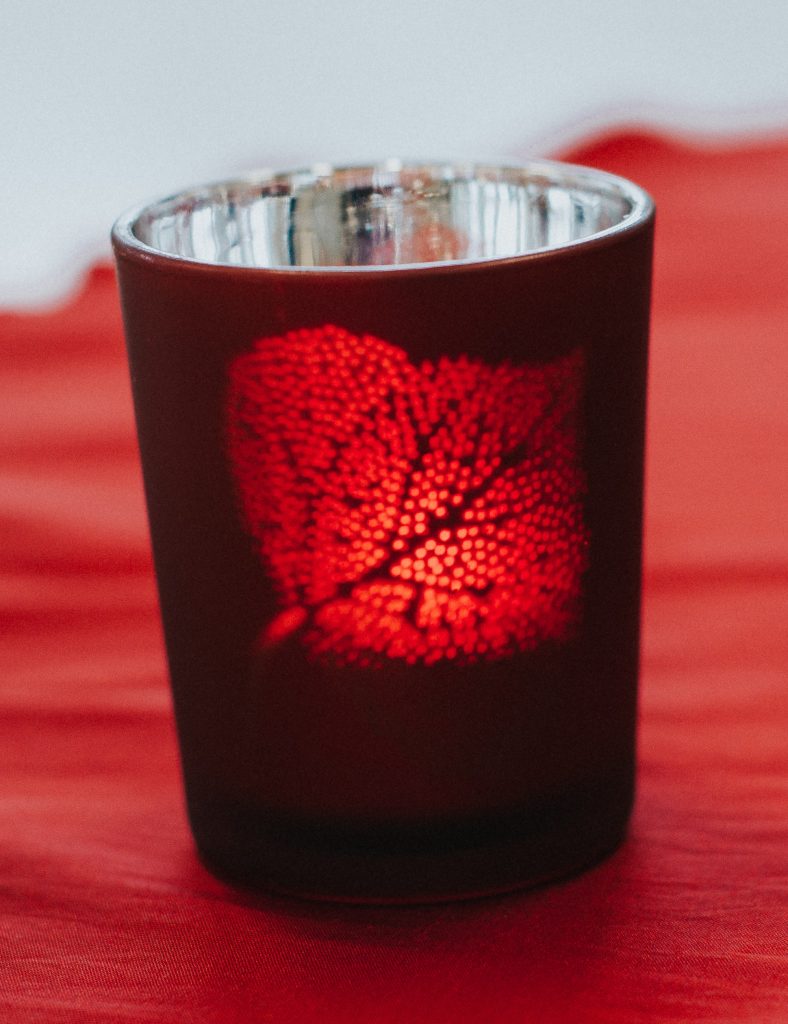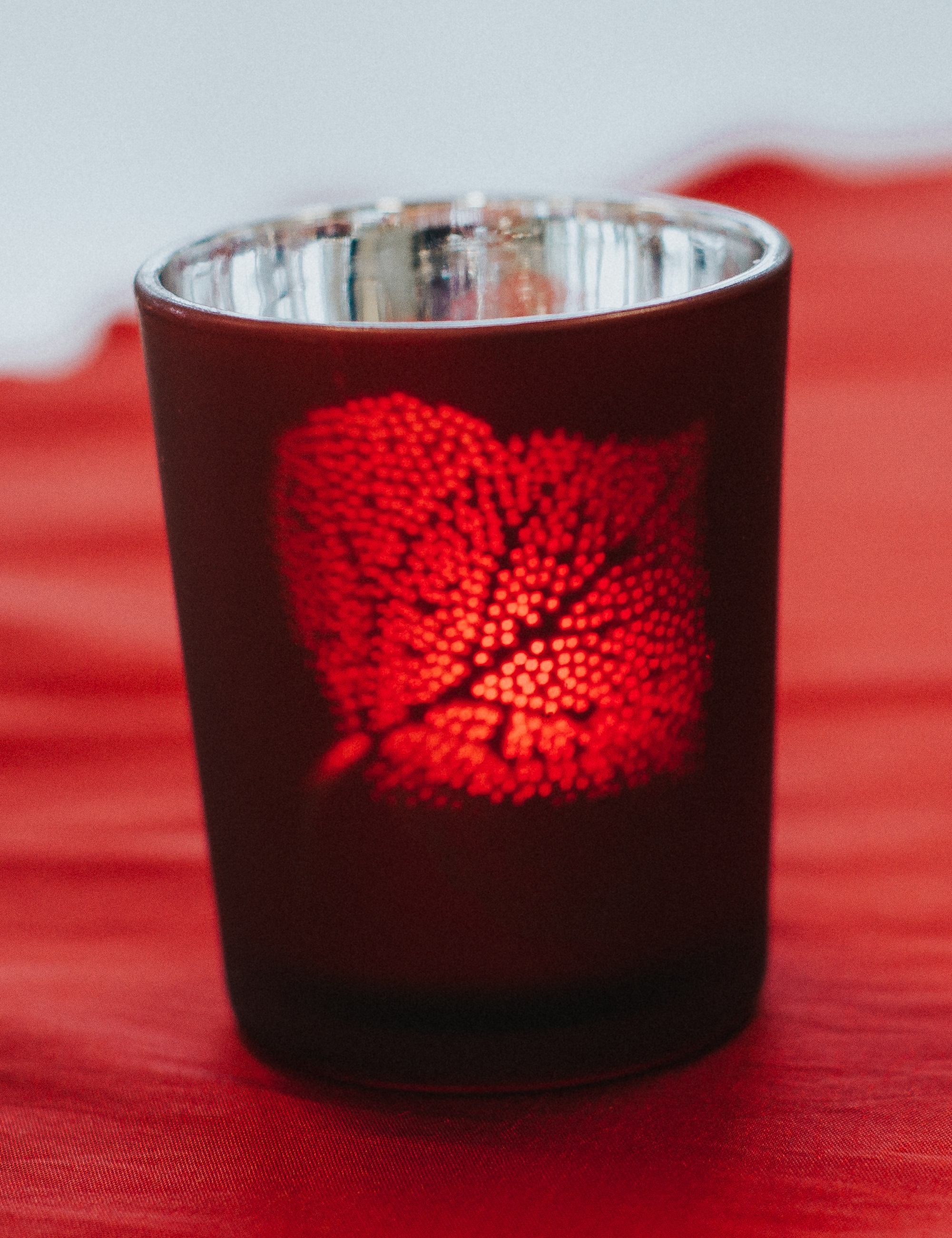 The day will be a combination of teaching about the menstrual cycle and menopause, yoga, self-reflection and discussion with plenty of time for questions and answers.
Is this workshop for me?
All women are most welcome – whether you have periods, are perimenopausal, menopausal or post-menopausal. Feedback from post-menopausal women who attend my workshops is that they find it invaluable and healing to understand what was going on during their menstruating years and through the menopause.
You do not need to have done yoga before – simple and clear instructions will be given.
It is essential Continuing Professional Development for yoga teachers, who need to know which practices to avoid and when, as well as which practices that can help. You will then be better able to confidently support your female students.
Please bring a notepad and pen.
Book me for a Workshop or Talk
These are the workshops I can lead for you. I can also create bespoke workshops  and talks to suit your group, either with or without yoga. Please contact me for a no-obligation chat.
Taster – an introduction to the benefits of living in sync with your menstrual cycle, with or without a yoga session – 1½ hours.
Yoga and Period Time – explore how you are and what you need. Enjoy simple yoga practices that may help with any symptoms, like period pain, and enable you to tap into the benefits of this tender time – 2 hours or with Yoga and Premenstrual Time as a ½ day workshop.

Yoga and Premenstrual Time – learn practical tips and simple yoga practices that can help you deal with this challenging time. Discover that there may be treasure lying beneath the turmoil – 2 hours or with Yoga and Period Time as a ½ day workshop.

Yoga and the Whole Menstrual Cycle – Find out about all 4 phases, lifestyle tips and simple yoga practices that can enable you to live life to the full – 2-days or a weekend.
Frequently Asked Questions
How do I know this will help me?
I created this approach out of curiosity to see if it would help with the period pain that I had suffered for 30 years – and it did, I had no more pain. Inspired by this I also found that my previously hellish PMS practically disappeared.
When I teach workshops to women I see the light bulb go on inside them as they realise how important it is that every aspect of their being is influenced by a constantly changing cycle. There is a sense of relief and understanding as they discover that living and practising yoga in sync with this cycle brings greater health and wellbeing.
What if I've never done yoga before?
That's perfectly okay. Absolute beginners to yoga are welcome and I explain everything clearly. If anything doesn't suit you don't have to do it – I may be able to offer an alternative.
I've done yoga for years so what will I get out of it?
If you're an experienced yoga practitioner you will discover new ways of practising in tune with your cycle. You'll probably find that this makes your yoga more effective as you are going with the natural flow of your body, mind, emotions and spirit.
If you're a yoga teacher, you'll learn what practices are best for different times of cycle, what should be avoided and why. This knowledge will make you better able to support your students.
I already practice menstrual cycle awareness so what difference will this make?
You'll already have experienced the benefits that menstrual cycle awareness can bring and my approach will expand and deepen this practice. You'll discover how to bring yoga in sync with your cycle and how this brings insights about how you change and clarity about what you need at different times of the cycle.
What if I'm on The Pill (or similar medication)?
The Pill alters your hormone levels so you wont have a natural menstrual cycle. You're unlikely to experience the changes to the extent that you would if you had a natural cycle. It may be more difficult to bring your life and yoga into sync with them as they're more subtle.
If you choose to come off The Pill in the future then this approach could help support you as your natural cycle comes back.